By Guest Writer Emma Crosby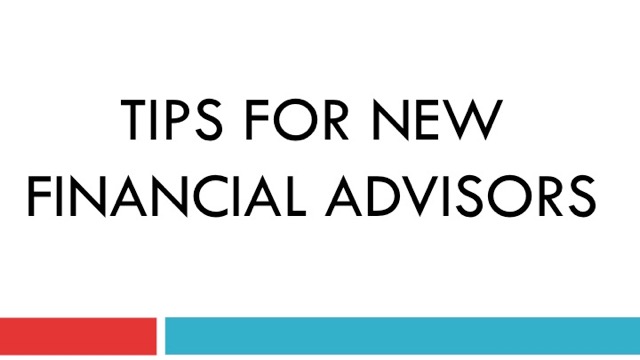 While there are many factors that are universal when it comes to achieving success in sales, there are some that are specific to selling financial services. Some are simply because of the nature of those services, and others are because they are services rather than products or commodities.
There's a big difference between selling financial products and selling financial services, and it's important to understand that even before getting into the business. Every client is different, and they have different needs, and that means they each require different solutions. It's crucial to treat every client as an individual, and making a personal connection with each client you work with is a good way to help achieve this. Making a personal connection is increasingly important in all areas of sales, whether it's in retail, customer service, or financial services. Also important is understanding that most clients don't want to buy your services and then just walk away—they want your advice, too. For the most part, everyone who sells financial services is selling the same products; the difference you provide is you, and how you tailor those products to your clients' needs.
Answering Questions, Addressing Concerns, and Solving Problems

These three concepts are important both individually and as a "team," as they're all parts of the same basic idea of developing a relationship in which clients trust you with their money and financial security. In selling life insurance, for example, two of the most pressing concerns for a large proportion of people is being protected in the event of a major life event, and having enough income to provide for themselves for the entire duration of their life. Is the client worried about the possibility of financial problems like debt, for instance? They may be concerned about whether a purchased annuity or insurance policy will last as long as they need it to, or if their health insurance will provide certain types of coverage. Answering any questions they have, paying careful attention to their specific concerns, and providing them with a financial solution that effectively meets their needs are your goals.
Let Your Clients Know You're Available
A common complaint for people who are dissatisfied with their financial adviser is that the adviser doesn't make themselves available outside of appointments. That holds true whether that adviser is a stockbroker or investment planner, or is selling insurance. Being available for clients is a key part of client retention, and it's a strategy that also gives you more scope for selling service add-ons, and any new services you decide to make available.
Mistakes to Avoid
Avoid heavy use of jargon, but don't assume your client can't understand the complexities of the services you provide. Most people who use financial services want to know and understand how their money is being used and taken care of, but they also don't want to be bogged down and confused with overly technical language.
Answering questions as they arise is important, but make sure you don't jump the gun and try to answer questions or solve problems before your client refers to them—doing this means you risk supplying irrelevant information. Clients need to know about solutions to their specific problems, but if you're providing information about things they're not interested in, it's going to make them think you don't have the solution they're looking for. This is an easy way to make a client lose interest in your services, but equally true is that it's an easy mistake to avoid.
Lastly, try not to get too caught up in stereotyping as a means of short-cutting the development of your sales strategies. For example, there are sales strategies that are refined on the basis of the differences between selling to women versus selling to men, but the trouble with stereotypes is that using a catch-all strategy for a certain group of people means you risk losing the clients that don't fall into those stereotypes. That's not to say there are no gender differences—it's just that if they're the only things you consider, you're not digging deep enough. It's much more helpful to design strategies for personality types than it is for gender, because it allows you to account for more variation.
A note from Christine: Thank you, Emma, for your contribution. Experience has taught me that you must adapt your selling style for personalities, and GENDERS. Selling financial services is an art.