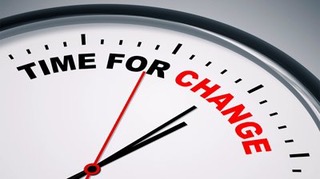 Attention Executives, Managers, HR and L&D Pros, Directors of Training, Talent Managers –
Review these Statistics on L&D Programs from a 2017 Study
• 69% of Learning & Development professionals say that talent is the number one priority in their organizations.
• Over 25% are expecting a budget increase in for Learning & Development (L&D) programs for 2018
• 66% of L&D pros say L&D is centralized within their organization. L&D professionals at smaller organizations are more likely to focus on training technical skills, while those at larger companies say career development and soft skills are more important.
• 80% of L&D pros agree that developing employees is top-of-mind for the executive team.
• 50% of L&D pros are challenged to get employees to make time for L&D. With the influx of technology in the workplace, modern learners are demanding more modern formats for learning.
• Less than 25% are willing to recommend their program to peers. (Source: 2017 Workplace Learning Report)
What Does This Tell You?
Perhaps it's time to change your approach to workplace learning practices!  Consider these reasons:
• Today's leaders require a variety of platforms and experienced experts to learn from due to the needs that exist for dynamic leadership throughout an organization, the ability to hire and retain top talent, the creation of a culture of high performance, and the ability to experience continued growth and profitability."
• Most training does not include interaction, idea-sharing, and brainstorming with people from other organizations.
• Most do not take people outside of their own environment that will stimulate creativity and "shake-up" how they think.
• Often, internal trainers can become too familiar with learners instead of providing new trainers for each session.
• There is little or no accountability for implementation of skills learned.
• Often, there are limitations to what is available in-house. Some use the same trainers for every program.
• Executives, Directors of HR, Talent Managers, OD Development, and Directors of Training, professionals don't always recognize the benefits of supplementing their own programs with an outside source
Take a Good Hard Look
Take a look at how you are developing your leaders, and do keep this in mind:
       

Everything Starts and Stops With LEADERSHIP
Consider this:  What can we provide, or what more can we provide that will help our leaders, emerging leaders, and women in leadership become more dynamic?   Where can we find a training program where our leaders will learn from and enjoy the content, conversations, exercises and dynamic presenters? Consider this truly unique approach to training and leadership development:
http://chicago.leadershipusa.biz 
Or, call me and I'll be more than happy to tell you about why you will obtain more value from this affordable program then any other training program available today:  (847) 477 7376.