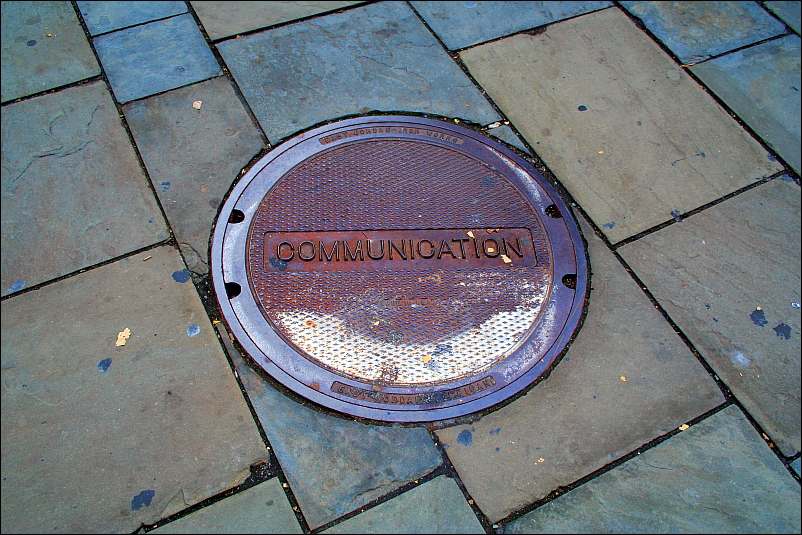 I came across an article on InvestmentExecutive.com you may want to read. It addresses how overall, Canadian financial services professionals need to do a better job of communicating the value of what they offer, and clearly define their value proposition. This holds true for American professionals as well. In fact, studies have proven that no matter what you sell or offer, 85% of your overall career success is in direct proportion to your ability to communicate. This holds especially true when communicating the value of obtaining the services of a financial advisor.
"There are clear benefits of working with a financial advisor, and the industry must work harder to demonstrate these benefits to the public and to policymakers, a panel of investment industry executives said on Friday. At the Investment Fund Institute of Canada's annual conference in Toronto, the panelists discussed results of a research study on the value of advice, which was recently released by IFIC, in collaboration with Ipsos Reid. The study showed that Canadians who work with financial advisors have substantially higher levels of investable assets than non-advised Canadians, and are more satisfied with their financial situation, among other findings.
"There is no denying, on a factual basis, the value of advice," said Ray Kong, global financial services practice leader at Ipsos Reid, who presented the results. "Working with a financial advisor is important and valuable for everybody, for all Canadians." But Kong said the industry must do a better job of communicating this value to the public. He said many investors have lost trust in the financial services industry." Here's a link to the rest of the article…
http://www.investmentexecutive.com/client/en/News/DetailNews.asp?Id=55188&cat=147&IdSection=147&PageMem=&nbNews=&IdPub=
How Well Do You Communicate Value?
How well do you communicate the value of your services? Why should your potential clients place their trust in a financial adviser as opposed to managing their own money? Why should they place their trust in YOU?
You have likely received an abundance of training on how to communicate the value of your services. Most advisers and brokers have a questioning process and script that leads prospects to say "Yes. Let's invest." This is smart. A million dollar producer I know once stated, "The words you apply and questions you ask should not be accidental, they should be deliberate." I couldn't agree more as long as you never sound "canned." But something else needs to be emphasized: "The C's to Effective Sales Communication."
Tip #1 – Apply my "C's" – Conversational – Confident – Caring – Clear – Concise – Compelling
Pay special attention to the conversational, confident and caring aspects. Talking about your prospect's hard earned money or inheritance is alwaysserious business and sounding conversational, confident, and caring play a key role in obtaining their trust.
Here is additional information on how to communicate the value of your services and ten tips on sales communication from yours truly. Some of these words, phrases and tips may make a difference in how people react to you.
Why an advisor?
"John….May I call you John? Ok thank you. Most people agree that to be able to make smart investment decisions and create a financial plan that is right for their own specific needs and goals requires not only investment skills, but also careful analysis of the market. This can be overwhelming. The financial world is filled with concepts, theories, complex language, legal rules, and more. So whether someone wants to develop a portfolio, plan for their retirement, pay for their kids' college education, make sure they are properly insured, or reach any other major financial goal, people realize that it makes sense to obtain the help of an advisor and a firm that has spent years doing it and has a great track record of helping clients manage and grow their investments.
Another reason people seek the help of a professional is that individual investors have historically underperformed relevant benchmarks and institutional investors. So life events such as retirement and wealth transfer are complex, require careful planning, and decision-making that is specifically right for them. What we see all too often, is that emotional factors and natural biases can lead individual investors to poor market timing decisions. Sometimes they invest or develop a strategy that may work for their neighbor, but not for THEM. We help them to create an investment strategy that works for their specific needs and goals. That strategy is constantly monitored and reviewed to make sure you are on target.
Tip #2: Call the person by their first name often, but don't overdue it.
Tip #3: If you are speaking to two people, use both of their names often and give an equal amount of eye contact to both people. Do not make a mistake of directing all of your conversation and eye contact to the person you may think of as the decision maker.
Why Our Firm?
"We have spent years helping people achieve the peace of mind they need to invest and manage their money the right way and that they are protected from losing large sums of money by making the wrong choices they may have made without a financial planner. So, making the decision to place your trust in a financial planner and choosing the right one is one of the most important decisions you will ever make for yourself and your family. John, when you think about investing your money, what's most important to you?
Now listen and ask more questions. Show a personal interest in them. Smile. Then ask, "John, may I tell you about my firm and how we work with clients like yourself who come to us for help?"
"We are very proud that we have very high levels of client loyalty…people like you who have placed their trust in our firm and relied on our services for years. We appreciate that they refer their friends, family and colleagues to us. That's how we've built our practice.
We have established a reputation for honesty and integrity as well as complete transparency which is a key factor in the growth of our business. And what we keep hearing back from them is how they appreciate that we reach out to them with consistent communication on investment performance."
Tip #4: Use the phrase "people just like you." It creates a picture in their minds and makes them feel a sense of connectivity with you and your firm. (More examples: Single women like yourself, small business owners like yourself, MD's like yourself, etc.)

"Should you make the decision to obtain our services, we will help you to clearly identify your values and priorities. Then, we'll help you to clearly define your investment goals. We help you to gather and organize facts and educate you.
We have a team approach to decision making and planning for each individual. There's not one person who makes decisions, there are several, which I oversee."
(If you have a formal PowerPoint presentation you use, now would be the time to use it.)
"We have a formal presentation you might like to see. Clients have told us how it clarifies what we do and how we do it. Would you like to see it…it will only take twenty minutes or so. … "
Tip# 5: As you make transitions from one area of your presentation to the next, ask what questions they may have. Speak with them and notat them.
Tip #6: Use real world examples that make them feel connected to you and your firm.
"We have a client who is also a small business owner. He's been with us for six years, and tells us how much we've helped his business. John, part of what we do to help our clients is to provide advice on how to increase your bottom line and save money on taxes while doing it. He also attends our Small Business Success and Leadership seminar series and he has referred several small business owner clients to us as well."
Why YOU?
"I will personally oversee your account, and make sure we are on track. I will also be available to address all of your questions and concerns and to help you in any way possible. We make it a point to have a very personal relationship with our clients. In addition, we want the same things for them they want for themselves.
Tip# 7 – Humility goes a long way. Always demonstrate humility.
Here are three more sales communication tips:
Tip # 8 – Avoid sounding weak. Refrain from using these phrases…
"To tell you the truth…"
"To be honest with you…"
"I think that…"
Tip #9 – Use powerful words and phrases
"I'm confident…"
"It's been my experience that…"
"I believe…"
"John, would you like to move forward?"
"I understand. I feel the same way myself."
"What we keep hearing back from our clients is that…"
"Take a look and see for yourself…"
"I completely understand your situation."
Think of how you can use these words and phrases in various scenarios.
Tip #10. – Believe in the value of the service you provide.
There is no single mystical, magical secret or key to success. But if there were, it would be to believe…
Believe in the value of what you do. Believe in the products you offer. Believe in your team. Believe in your company. Believe in yourself.
Then, make the prospect feel that same belief.©Christine Corelli & Associates, Inc. 2010
Photo Courtesy of (Rupert Ganzer) – Flickr
Need a great speaker on this topic? Click Here!