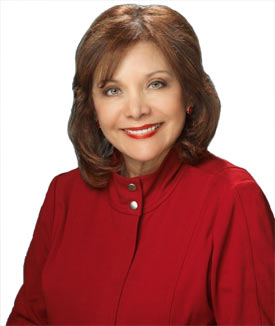 Christine Corelli is an internationally renowned keynote speaker and workshop facilitator with a no-nonsense, cut to the chase approach to public speaking, training, and management consulting.  In any venue, hers is a voice to be reckoned with …in more ways than one.

A Noted Author and Business Columnist   
She is the author of six business books including the best selling, "Wake Up and Smell the Competition." "Capture Your Competitors' Customers and KEEP Them," sold out the first print run in just two weeks and is still selling strong.
Her presentations, books, and articles provide intriguing case studies, tangible ideas, and valuable take-away information on vital business topics such as dynamic leadership, profit-rich growth strategies, advanced sales strategies, comprehensive service strategies, creating a high-performance culture, and change management.
Good Reasons to Book Her as Your Keynote Speaker or Workshop Facilitator – She Listens. Feels. Relates. Cares. Connects.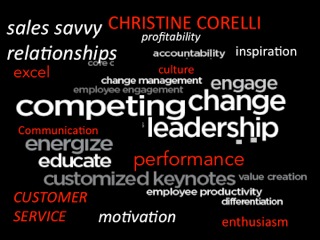 Christine doesn't give keynote presentations and facilitate workshops, she has conversations. She will energize, educate and involve your audience.  After she delivered a rousing and interactive sales keynote, Jonathan Muthe, CEO of Amsan stated, "What I loved about Christine, is that she spoke WITH us, and not AT us. She is a master at group dynamics!'." Dennis Kruepke, President of McCann Industries and past President of Associated Equipment Distributors stated, "What stands out about Christine, is that she really cares about her clients and their success." 
As a keynote speaker, Christine Corelli has engaged with audiences and companies of all different sizes and sectors. From small organizations to global entities, the audience changes.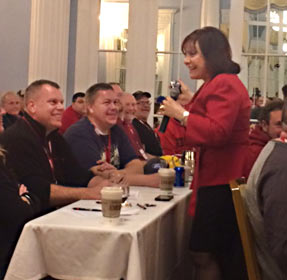 She listens to what every individual client wants to accomplish, and expertly crafts her presentations to meet their needs and goals. Edward Madden, President of Sterling Speakers Bureau stated, "Christine is the hardest working keynote speaker out there. Time and time again clients have told us that no other keynote speaker has put so much effort into customizing their program and learning so much about their organization. We love working with her. And she gives the same attention to small companies as she does to major corporations."
The Consultant
As a consultant, Christine has an innate ability to see into the heart of complex problems and provides solutions that get results.  She has worked with numerous businesses to assist in culture transformation, and has helped resolve conflict on leadership teams, department manager teams, and family-owned businesses.
More Than a Keynote Speaker Christine Corelli's Background Speaks For Itself:                                                         
85% repeat and referral business from Fortune 500 companies, major associations and businesses of all sizes including family-owned businesses
Over 1250 keynote presentations and workshops in 14 countries
Author of six business books
Business columnist for trade publications plus over 250 articles published in leading industry publications.
Frequent guest on numerous radio and TV outlets including WGN and CNBC                                      

40 trade shows per year for Motorola, Lipton, Komatsu, Raytheon, Black and Decker, Food Marketing Institute
Presented to Harvard Business School Alumni Association, Purdue University, University of Illinois, Niagara University, and more
Facilitated Board of Directors and leadership meetings for American Heart Association, Associated Equipment Distributors, American Dental Hygienists Association, Associated Subcontractors and Affiliates, Purdue University Alumni Association, and more
25 years in business – 1993 – 2018
Presented to US Troops abroad.
Former sales executive / speaker for Priority Management International, a firm specializing in productivity
Studied at University of Illinois, Northwestern University
Her Business Philosophy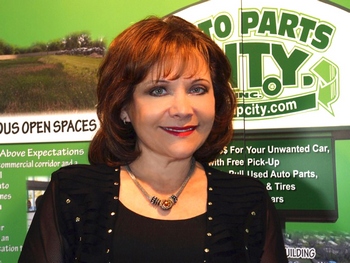 Christine's interaction with today's most successful leaders, sales organizations, business owners, and companies known for World Class customer service have given her a wealth of knowledge and a definitive philosophy:
"These are challenging but extraordinary times. Business as is usual over.  The game has changed. To create and sustain success in this environment, you need a smart competitive strategy, dynamic leadership throughout your entire organization and a sales team with skills that would make any competitor's team look weak in comparison. They must also be masters at building relationships.
Once you win customers over, service excellence will be critical to your success. Every single employee must think and act as your brand ambassador and deliver a consistently great customer experience. It's the people in your company who make the difference. If you have "hired right," they should be your strongest weapons against your competition. In the end, the CUSTOMER will be your final judge and jury."
Her Reputation
Known as one of the most versatile speakers keynote speaker Christine Corelli does her homework, comes prepared , and connects with any crowd. She will leave your audience recharged, refocused, and armed with "how-to's."
Christine's Coauthors
"Roadmap to Success"  features Christine and an exceptional compilation of  thought leaders (including Dr. Ken Blanchard and Dr. Deepak Chopra) who have joined together to provide strategies for business and personal success. It includes Christine's own personal success story. "Selling to Women – Today's Greatest Economic Engine" was coauthored with sales expert Doug Dvorak. (See http://howtoselltowomen.us)
LEADERSHIP USA™ CHICAGO – A truly unique leadership development program.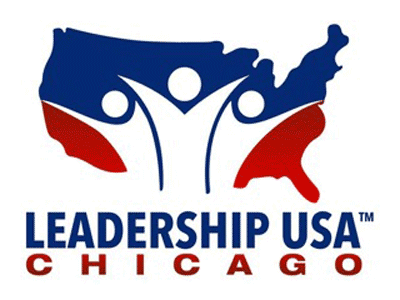 Christine is Director of LEADERSHIP USA™ CHICAGO. It functions as an outsourced training resource for small-to-medium-sized companies and as a supplement to established leadership programs within larger corporations, which is the case for the majority of its members.
Learn more.
Learn more about Christine's Expertise
Keynote speaker Christine Corelli  will deliver results at your next meeting or conference.