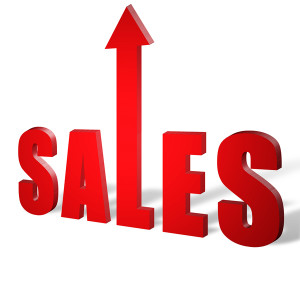 Your company has invested a great deal of time and money to exhibit in the trade show. Everyone must do their part and do their best to generate leads. Remember, the primary purpose for most companies when exhibiting in a trade show is to generate leads. A trade show can generate more leads than over the phone or in the field. Keep in mind, however you must compete with other exhibitors on the trade show floor–and you have only three days to do it.
Success requires a team effort. Everyone who is in the booth must work as a team and do their part to help each other. When in the booth: Everyone is in Sales!
Do all you can to come to the show well-rested, with a good attitude, and positive energy.
Psyche yourself before the show opens to put forth your best effort. It's show time! Display the highest level of professionalism.
Your company's success and reputation depends on it! You must be like an ambassador. Remember, you never get a second chance to make a positive first impression. "An organization is known by the people it keeps."
Your competition is vying for the attention and business of the same people. Make sure you OUTSHINE them, and portray a higher class of professionalism, knowledge and service.
Don't wait, initiate. He/she who hesitates loses the chance to generate business. And, take no visitor for granted.
Meet, Greet, and Qualify FAST! Greet customers with simple down-to-earth greeting and display a willingness to help."Can I help you" is never as effective as: "Hi, I'm John. Do you have application for . . . ?" Deliver your sales pitch. Remember to communicate the "Why do business with Intermec and why they will benefit from your service." Communicate this concisely, powerfully and get some type of commitment.
A "Secret to Success:" Ask a question immediately after stating what you want. Be sure to say it in one breath with no pauses but don't sound overly aggressive. Example,"What I can do is… Does that sound all right with you.?" "What I might suggest is… "Here is what I'd like to propose…Would you like me to place the order? " "What I would like to do is… "What I would recommend is.." ""I'd like to visit with you right after the show, would that be agreeable to you?"
Try not to spend too much time with any one individual during peak show traffic times, unless they are seriously interested, or are an important existing customer. When you do receive interest from a potential customer, make them feel important. Bring them over to meet your executives and others in your company.
Time is at a premium. Show hours and visitors time are limited. The larger the show, the less time a visitor can spend at your booth. Visitors may also have a limited attention span. When searching for prospects determine quickly whether they are simply curious people, job-seekers, snoops, or truly potential users.
Do not spend time with the WRONG people (technicians, other exhibitors, small talk, etc.) when it's slow. You may miss that one person who may mean thousands of dollars in business.
"There is no mystical, magical secret to sales success. It comes from your enthusiasm,
in believing in yourself, Intermec, it's products, tools and services, and it's people.
And, by making your customer feel that same enthusiasm and belief."
Christine Corelli
Need a speaker on this topic?
Or, let's brainstorm! Call (847) 581-9968.
to learn how Christine can partner with you to make your next
meeting, conference, or workshop a huge success.