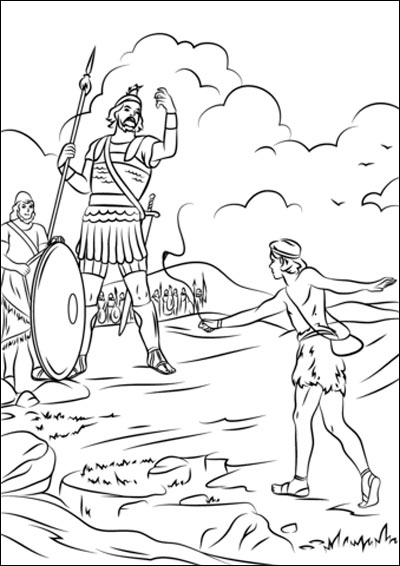 This is just one of many David and Goliath sales success stories about how the partners of a company thought that  a new salesperson had no chance at winning proved to everyone that she had what it takes to compete with the best and at the highest levels. A positive attitude, determination, the courage to take on a huge challenge with little experience and succeed in sales against the odds is what makes many sales professionals so dynamic.
How a new sales person ignored her doubting bosses and beat Goliath at his own game
A partner in a small training and development company heard of a young woman who was seeking a career change. Although she had no real experience in sales, she came highly recommended for her strong work ethic and impressive interpersonal skills. She was soon hired but provisionally. The company was just willing to try her out and see what she could do.
But the partners in this enterprise were so consumed with selling and servicing their existing accounts and running their business that they were too busy to provide any real sales training when they hired her.   Until then, our young protege was given scripts to memorize, coached a bit, and told, "You'll get in-depth training in a couple of months. For now just jump in feet first and learn as you go. Just don't go after any big corporate accounts yet. You aren't ready."
You go, girl
This woman, competitive by nature, decided that she was not going to wait to go after big accounts. She not only wanted to prove that she could be successful in her new sales position, but she needed to make money fast since she had been unemployed for several months.
She dove in feet first by cold calling. (What else could she do? She had no accounts of her own!) Being persistent and using her interpersonal skills, she managed to get an appointment with the Director of Training and Vice President of Human Resources of a major bank in Chicago. The majority of the bank's training was contracted with a well-known national training and development firm. This noted firm had a reputation for delivering some of the highest quality training in the U.S. – They were also a Goliath compared to the small company she represented.
"You just got lucky in sales."
After hanging up with the Director of Training, the new saleswoman rushed to one of the partner's offices to tell him the good news.  His response was less than positive. "We've called them before but they said we're too small and all of their training is done by that big training and development firm. We couldn't even get an appointment. You just got lucky. I don't think it will result in business, but I'll come with you and you can observe." When she left the office she overheard the two partners talking. "She'll never get them – especially without one of us."
Turning a dream into reality and achieving sales success against the odds
This woman had something to prove—not only to her bosses who doubted her ability because she was inexperienced, but also to herself. Maybe, just maybe, she could land one of the biggest accounts the company ever served and secure her future at the company at the same time.
She did. She went to see the HR person the next day. (She knew the partners wouldn't be able to go that day due to a previous commitment and booked the appointment for that day.)  She proved that she could land a big account— one that would eventually contract numerous training sessions over a three year period, earn her large commissions, and many referrals, and create long-term profitability for the company she represented.
Today, she has her own firm, has worked with a multitude of companies and associations across a wide variety of industries, is  a highly successful speaker, business columnist, trainer, and author of six business books. She has stated, "There is no mystical magical secret to sales success – especially when the odds are against you. But if there were a secret it would be this: You must believe! Believe in what you sell or offer, believe in your company, it's people, and yourself. Then, make the customer believe it too! If I could do it. you can do it."
The woman is the author of this article.