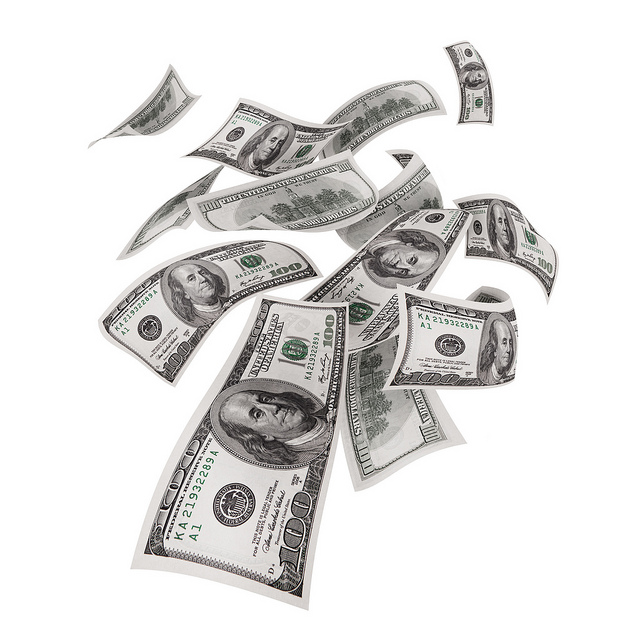 The customer rules! It's an all too familiar mantra, but it warrants repeating. After all, the customer ultimately decides whether your retail business will succeed or fail. That fact alone puts them in charge.
Today's customers are more demanding than their predecessors. They are better informed, have higher expectations, routinely compare prices, and often state that they can get it cheaper at a competitor to try to intimidate you.
To win them over, you have to give them what they want, when they want it, at a price they are willing to pay for it. You have to gain their trust and provide the best service, or they will simply go to your competitor or to a "big box" store to make their purchase. That is the cold hard truth.
Learning how to compete
How do you compete in this environment? How can you increase store traffic? In essence, how do you turn shoppers into buyers? Even more important, how can make them loyal advocates who keep coming back and send other customers to you? The answer is by doing three things: develop creative advertising, marketing and promotional strategies, train your employees on how to apply masterful sales communication skills, and give customers something to come back to and to talk about—a dynamic store atmosphere, superior service, and a consistently great customer experience. If you don't, they may visit your store once-only once. Worse, they may never visit at all.
The following is a process to help you get better results and position your store for greater success:
1. Think creatively
Tap into your creativity and develop new advertising and marketing slogans that will stand out in your customer's minds. Average is boring and boring is out! Humor, eye-catching graphics, characters, and mascots are in!
Remember the success of Tony, the Tiger and the Keebler Elves? They still keep coming back every now and then because they are such successful company symbols. Look at the more recent success of Aflac. No one ever heard of the company until it took the risk and came out with a powerful campaign featuring a funny, talking duck. And the Geico gecko will go down in the marketing history books.
While these advertising characters are used by conglomerates with huge advertising budgets, specialty retailers can use them, too. All you need is a good graphic artist and a photographer. What figure or character can you use for your mascot in your advertising, marketing, and sales promotions? What are the special features of your business that you can promote? What can you try that you have not tried before?
How about a new marketing slogan? It should tie back into your product line and be memorable, such as "Fire to warm your soul — hearth to warm your heart." How about "Beautiful new ways to warm up your home?" Perhaps, "Put fire into your lifeless fireplace." Or, for the patio dealer, consider "A great patio to make your day." or "We provide the perfect patio. You provide the fun."
Most of these slogans can be used long term, but can also be the springboard for seasonal promotions, e.g., Valentine's Day Hearths or Patio Fundays. Aim for energy and fun to keep your customers happy.
Risk-taking, supported by reason, can be a source of unlimited potential. You'll never know what will work unless you are bold enough to try it.
2. Up-to-date marketing is the key
Next, look at your marketing. Are you using state-of-the art marketing technology to capture vital customer information and do monthly e-mail marketing campaigns with special promotions and discounts to keep your name in front of the customer? Do you have an on-line store? To obtain ideas, subscribe to Alstos.com, LampsPlus.com, and other specialty on-line retailers to see their creative monthly campaigns. If you aren't doing these things and more, then your competitors will have the advantage.
3. Bring out the consultant in you
Detach yourself emotionally from your owner or store manager role. To assist you in doing this, think of yourself as a sharp retail consultant or a potential customer who is looking at your retail business with fresh eyes.
Look at your store sign. Is it time for a new one? A new sign, or a more eye-catching one, can make a big difference in drawing more attention.
If your outside sign is great, think about adding one across the entire inside window where it can be seen by passing drivers, pedestrians, and shoppers. Make sure it has bold colors, huge lettering, and stretches across the top of the windows so it doesn't block the view of merchandise. Be sure that the sign doesn't just say "Now Open" or "Sensational Sale," but also a great slogan or words such as "For the Shopper Who Loves to Live Well."
Look at how your entire store appears from the outside. Does it look appealing? Is there any debris present in the front entrance or in the parking area? Do you have lovely flowers and planters near the door? When potential customers look in your window, does your store atmosphere scream — "Come-in!"?
Make certain that your store is appealing and sets the proper tone for the merchandise. Since you are selling items for leisure, relaxation, and fun, make sure your customer can both feel a sense of relaxation in your fireplace/hearth area, and fun in your patio area. The merchandise must be beautifully displayed, floor plans must flow well, and everything must be easy to see and/or access. Customers should walk away thinking that your store is not only a great place to shop, but its a place for refuge from the busy outside world. Starbucks has made millions from recognizing that people love an atmosphere where they find refuge from the busy world. When you provide this atmosphere, shoppers will tend to visit more often and stay longer.
Now walk in. What feeling do you get when you enter? Remember, we are living in the "experience" economy and customers want just that—an "experience" when they visit. Your goal is to give them one they will remember and tell others about, too. So give them something to talk about.
When you step through the door, does the atmosphere appeal to all five senses— sight, sound, smell, hearing, and touch? Tap into your creativity and think of ways to add ambience to your store where all the senses are stimulated. Do you have a bottle of wine, two glasses, and reading material displayed by the fireplace? Do you have a fountain near the patio furniture area?
How's the lighting? It can make a huge difference in how customers react to what they see by creating a range of identity and mood. The bright lighting in a big-box store says discount, while low level lighting with crisp accents of a specialty store draws them toward the merchandise.
How is the appearance of your cash-register area and what happens when customers purchase? Studies have proven that it is the least desirable area of the store. Do you have a bowl of candy for them to help themselves to while their purchase is being processed? If a customer has to wait in line, does an employee offer a glass of water, apple cider, or other refreshment? Is there a small play area for children so they will be occupied while their parents shop? Do you give them balloon or tiny little toy when their parents purchase? What do buyers receive? Hopefully, you hand them a discount coupon toward their next purchase, and a small but significant gift for giving you their e-mail address and agreeing to be on your e-mail list.
Now, think of how you can diversify your offerings. In addition to the accessories you already offer, can you sell, mirrors, art, photos and even paintings to go over a fireplace? How about carrying a few fountains for patio areas?
4. Who's mind your store and who is on your sales floor?
Next, observe your employees. They are the most important part of the customer experience. They reflect what your store stands for; they are the first line when a customer enters your space. Therefore, during every customer interaction, all sales people must demonstrate a positive and professional attitude. They must treat each and every customer as the most important one of the day. They must genuinely want to serve their customers well. Regardless of a customer's appearance or expenditure, he or she should be treated with respect. You never know when they will be back again-with more needs to fill.
Everything you and your people say and do has an affect on customers. If you don't say and do the right things, you can destroy the reputation of your store and your relationship with your customer. Everyone must understand the importance of providing exceptional service and consistently act as ambassadors who promote goodwill. They must realize that the customer is the person who creates and sustains their job.
Listen to the words and phrases your employees use when selling. Are they using the right words and phrases that build trust and influence customers to purchase such as "May I show you what customers choose most often?" and "What we keep hearing back from customers who purchase this product is how much they love it." How about, "What's the most important feature you are seeking?"
Do they know how to up-sell, sell add-on's, supplies, and other merchandise that will compliment their purchase? Do they possess knowledge on your products? Are they truly listening to customers? It is the only way you can learn what their concerns really are. Customers want you to listen to their concerns and to understand their needs, priorities, and expectations. If you don't listen, they'll go shop where someone does listen to them. Ask what is important to them about their purchase. What is their budget? What style do they like? Ask and listen. Then show them your merchandise. You can talk yourself out of a purchase, but you will never "listen" yourself out of a customer.
5. Customer service policy—important enough to be in writing
Sit down with your employees. Involve them in creating a written customer service policy and ask them to agree to adhere to it. Ask for their assistance in creating "guiding principles" that require all store employees to uphold core values of honesty, professionalism, ethics, integrity, health, safety, environmental concerns, respect, caring, and other values that are important to you. Then, create specific examples of how you will treat customers and each other. The following are good examples:
"We will greet every customer who walks through the door and treat them as if they are guests in our home."
"We will make them feel as if they ARE at home and that they are family."
"When a customer phones, we will greet them in an upbeat manner."
"We will use a warm and cooperative tone of voice."
"We will address them by name whenever possible."
"If they have a complaint, or a problem, we will apologize immediately and address the problem."
"We will be supportive of each other, and be responsible and accountable to each other not only for our sales performance and the level of service we provide, but also for the attitude we bring to our job each day."
"As a team, we will identify any service flaws that may exist and strive to find cutting-edge solutions to problems."
"We will make every effort to say 'Yes' to any reasonable request."
"We will always think of how we can say 'Yes' before we ever say 'No.'"
"We will be proactive in preventing service problems."
"We will handle difficult customers and situations with class and professionalism."
"We will keep the store clean and neat at all times-especially the bathrooms. We will see to it that it is immaculate at all times."
"We will consistently strive to uncover any service flaws that may exist and bring them to management's attention so they can be eliminated."
"If we are not busy, we will get busy. We will straighten merchandise, and call recent customers to make sure they are happy with their purchase."
Create a list of effective words and phrases that should be used in your daily interaction with customers that demonstrate service excellence and professionalism.
"Good morning, John. How may I help you today?"
"May I please put you on hold a moment? Thanks for waiting."
"It's my pleasure…"
"I'm happy to do it for you."
"Hi. I'm John. Thanks for coming in. May I show you anything in particular?"
"I apologize this happened. Let me fix this immediately."
"Is there anything more I can do for you today?"
"Thank you so much for your purchase."
"I want you to walk of this store as a happy customer."
"We stand behind our products. If you are not happy, we will do our best to make you happy.
Work with your people to create additional words and phrases that display caring and professionalism. Duplicate it and make sure each person has kept the list until it is memorized. Keep this in mind—people tend to promote what they help to create. When everyone in your store is involved in helping you to create a consistently great customer experience, you may find that everyone will be onboard.
In addition to service, ask employees to help you to streamline the process you have in place for making the purchase. It should be fast and easy. Record situations where you have exceeded customer expectations and think about new ways you can continue to exceed expectations in the future.
What gets measured gets attention. Set up a system for customer service measurement. Include satisfaction rates, number of complaints, and referral records. At first, this may seem time consuming, but you will be pleased with the results in the long run.
6. It all starts at the top
Ask for cooperation from your team; it can make a real difference. Cooperation, however, is not something that is given; it is earned. Strive to develop strong relationships with everyone on staff. Working in a place where a spirit of cooperation exists will help maintain high morale.
Set the example for cooperation and service excellence. Always treat your employees with respect. After all, if you don't treat your staff well, they will not treat your customers well. Treat each person in your store as well as you would a customer who is making a big purchase. Make your people feel they are working WITH you, and not FOR you. If you display dynamic leadership, treat them like family, and are loyal to your employees, they will want to work hard for you. If rewards are in the picture— even small rewards— you will see an even a bigger difference in how they perform. Give employees rewards for biggest purchase of the month, best display of exceeding expectation, employee of the month and more. Make working in your store a fun place to come to work each day.
These boots are made for walking
Customers vote on how good you are at meeting their needs with their feet. If they are not satisfied, they walk out of your store never to return.
Develop an obsession for delivering exceptional service, being a great boss, and providing a consistently great experience for customers. If your employees need help with retail sales communication, get them the training they need. If you need help, hire a consultant to point you in the right direction. Do whatever it takes to keep customers in your store and keep them coming back.
Success in retail requires all of these plus a great store location, smart strategies, tactics, dynamic displays, creative in-store promotions and a great deal more.
For now, as you go about your retail business each day, ask yourself this critical question, "Would you buy from YOU?"
Photo Courtesy of (401(K) 2012) – Flickr
Need a speaker on this topic?
Or, let's brainstorm! Call (847) 581-9968.
to learn how Christine can partner with you to make your next
meeting, conference, or workshop a huge success.