Driving Sales and Service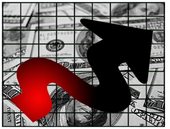 Getting customers is one thing. Keeping them is another. Between the challenges of escalating competition and demanding customers, if you don't excel in sales and every aspect of the customer experience, they will take their buying power elsewhere. It's that simple.
Creating a Sales-Service Excellence Culture should be a major strategic initiative in your company. Christine will provide valuable insight and share ideas from organizations known for outstanding sales and service cultures. You will learn how to make accountability, service excellence, and teamwork permeate your organization and a step-by-step process to get you there. Imagine the explosive power of creating superior sales people and a workforce of "brand ambassadors who will help you to increase sales and establish higher levels of customer loyalty. Think how much more productive and profitable your business will become!
This program can be presented in keynote, seminar, or hands-on workshop format. You will obtain a blueprint on how to create a dynamic sales-oriented and customer-focused company.