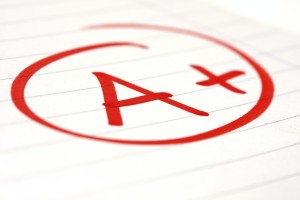 Keynote Speaker Christine Corelli's Reviews
Don't Take Our Word For It!  Review Christine's Report Card  – 
"Christine, you have become the ambassador and developer of the great customer experience in the equipment manufacturing and distribution industry!" Matt Diorio, President, Ditch Witch Misstates
"The amount of preparation and research that Christine did in advance of our training sessions was amazing. She took the time learn about our Company and its people, then tailored a presentation that 'nailed it'. This wasn't an easy assignment. Her message had to be as relevant to the principals of the firm as it was to the administrative staff. Even better, she was able to incorporate concepts that would be introduced by the presenter that followed her. The result was a relevant and seamless series of presentations." T.J. Ferrantella, CFO Consultant, Weaver Consultants Group
"As an educator and motivator, Christine is second to none!" E. Paglia, Chrysler
"It was great to have Christine Corelli to present at our meeting. I talked to our team members and the feeling is unanimous. You are a star!" Bob Waechter, Allstate
"I was extremely impressed with the quality of your presentation. I have heard many public speakers over my 27 years with John Deere Company, but your message was one of the BEST I have ever heard." R Bardwell, John Deere
"Christine delivered a message that kept Vermeer dealers engaged and excited. Her high energy motivated dealers to listen up and remind themselves of the fundamentals of customer relationships to create and maintain loyal relationships. We compliment Christine for reaching out to  dealers ahead of her presentation to learn more about their businesses. This allowed Christine to better understand her audience to deliver a customized and personal message. Lastly, the hand-out documents provided a tool for dealers to gather their thoughts and more easily enabled them to take the information home and share it with their team members. T. Bokhovan, Director of Training, Vermeer
"Christine, we truly appreciate the effort you put into our training!"  Pepsi 
"Your in depth understanding of our and the strategies needed for us to succeed contributed to a superior conference! The management team feels that you delivered value to our organization, excellent follow up and a recommended an action plan that will drive positive sales culture change." M. Neklason John Deere Dealer Sales Manager
"You received rave reviews on your keynote speaking ability, and provided a very positive and effective message that was genuinely appreciated by all who attended. Thank you for making our dealer conference a resounding success!"  L. Akins, United Van Lines
"You were the highlight of the conference... certainly effective in helping our managers to begin opening  new thoughts and windows of change with our approach to customers. We look forward to having you at our next event."  D. Manns, Vice President, American Honda Motor Company
"What a talented keynote speaker! She was upbeat, high-energy, down to earth, and practical. I heartily recommend her."  M. Offerjost, Coldwell Banker
"Christine was wonderful! Her message as a keynote speaker was truly uplifting. She is a real dynamo! " C. Gray, Exxon Corporation
"You are fantastic – a walking encyclopedia.  You gave a fabulous program  filled with solid points, chunks of take-aways, and stimulating ideas." L Domanico, Education Coordinator, National Kitchen and Bath Association / Kitchen and Bath Industry Show
"Christine goes above and beyond what any speaker does." S. Freibrun, MHEDA
"We all walked out of Christine's program feeling totally energized. She was absolutely wonderful and invigorating." R. Queen, Ford Motor Company 
"I highly recommend Christine to any company, whose strategic growth plans include; a passion for excellence, reaching the "High Profit Pedestal" and growth in the future."  M. Fotty, Vice President & General Manager Stoll North America, Inc.
"Christine was awesome!  She was the best. Very high energy — interesting, great ideas on sales. I am ecstatic that she is coming to our next sales meeting." T. Litzinger, Auto Parts Association
"We have worked with many consultants, but NO ONE has given us the continued attention that Christine has."  Jeff Scott, Intermountain Bobcat
"You were terrific. Promise us you will never do a sales program with any of our competitors!" T. Callahan, Vice President Sales, Agri-King
"The Marketing Resource Division of Caterpillar was able to identify the talents of Christine Corelli from Day 1. She not only proved her skills as a business speaker, she was able to keep the division's focus on highly emotional issues like employee engagement, instituting change, and leadership. Her consulting presence was a major influence that led to an action plan that was well received by both employees and management. She provided a sense of direction. Her energy level, positive attitude and approach to would be an asset to any organization!"
 John H. Kramer
, Caterpillar, Inc.
"Your  presentation was outstanding, fast paced, and provided practical and valuable information. You really made a connection with people. The business owners were very enthusiastic about your presentation."  D. Randle, VP, Mobile Area Chamber of Commerce
"Christine Corelli has an incredible gift of engaging an audience, whether a single person or a group of hundreds. Her ability to adapt to her environment and to the social requirements of those around her is enviable. Christine has impressed me most with her ability to take on new subject matter and then to work directly with the experts in that subject matter, being treated as a peer rather than an outsider."  J. Godwin, FTI Groups
"We would highly recommend your keynote speaking services to any company out there that wishes to add a spark of energy and creativity to their business building and sales growth."  D. Rau, Director of Business Affairs, Home & Gift Collection
"As I watched the doctors leave your program, I could see the high level of enthusiasm you had instilled in them!" M. Dubin, Academy General Dentistry
"You are truly a marvelous keynote speaker and committed individual."  J. Devine, American Economic Development Council
"Thank you for the outstanding presentation you gave at ICSC's Fall Management conference." Your presentation was informative, thought provoking, and it successfully addressed the issues and concerns most relevant to shopping center management and marketing professionals. The response to your presentation was extremely positive."  L. Mazza, Vice President, International Council of Shopping Centers
"Your keynote program was a big success, and you were an integral part of the American Society of Quality conference…. very memorable, and no one will ever forget you!"  D. Elliott, Quality Control Manager, Texas Instruments
"If you need a dynamic facilitator to share insight, provide a dramatic lift, and bolster to the entire organization in getting to the next level Christine hits the mark. She carefully evaluated Nova Solutions and our Independent Rep organization, then gave the total company and our Reps an inspiring presentation on where we are, and more importantly, the necessary steps and skills to get where we want to go.  The feedback confirmed that Christine's pure energy and excitement, combined with intellectual and business savvy insight, can energize any group or organization".  R. Faught, VP Sales and Marketing, Nova Solutions
"It was a pleasure working with a professional keynote speaker who recognized the importance of researching our company and the needs of the audience."  J. Wittig, Sales Manager, Seagram Americas
"You were TERRIFIC – truly the highlight of the conference. Not only are you a poised keynote speaker. You really know how to engage the audience. The content and delivery was impacting and just what we needed to hear." C. Carrol, Ellison's Automotive
"You captured the attention, energy, and involvement of everyone in the room… anything but dry! As a result, knowledge was imparted and attained, not as a function of study or role, but interest. How rare! " J. Brown, R.R. Donnelly & Sons
"The incredibly detailed attention that you exerted in making our meeting a success was phenomenal! As you know, our sales team needed a motivational boost. You gave them just the kick they needed. It has been a true pleasure working with you!"

 K. Gillespie,
 Sales Coordinator
What more do you need to know?
Call Now – (847) 581- 9968 or e-mail gene@christinespeaks.com

As a keynote speaker, motivational business speaker, and workshop facilitator, Christine delivers results.