Make an IMPACT at Your Next Event.
Keynotes, Seminars, Workshops, Consulting-
Leadership | Sales | Customer Service | Change | Communication
About Christine

Christine Corelli is an internationally renowned conference speaker and workshop facilitator with a no-nonsense, cut to the chase approach to public … Learn More
Impact

Christine Tells it Like it Is "What's the kiss of death? Doing things the same way you've always done them. It's time to kill the Status … Learn More
The Author

Join smart executives, managers and professionals all across the country and benefit from Christine's invaluable insight. Purchase copies for your … Learn More
Testimonials
As a motivator and educator, Christine is second to none.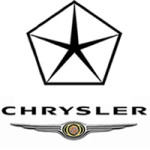 E Paglia
- Chrysler Group LLC
Christine was the hit of our conference and received outstanding evaluations.

L Aikley
- United Van Lines